Get the Help You Need to Boost Your Business
Do You Feel Overwhelmed and Overworked?
Are you stressed out? Is there always more work to do but no time to do it? Does it seem like things are spinning out of control?
You're not alone. Everyone feels like that now and then. Maybe you just need a little help. A virtual assistant could be just what you need.
Is Your Website a Waste of Money?
Does it feel like you flushed money down the toilet the last time you paid for your website? That's because you probably did. If your website doesn't get you sales and leads, it's a waste of your cash.
You need a website that follows a proven marketing formula. And you need a strategy for social media and search.
Have trouble posting consistently? Not getting the following that you expected? When you have a business to run, it can be hard to write engaging content for your website, blog, or social media.
We focus on the following areas to provide quality service.
Digital Marketing Services
WordPress Website Design
Content Marketing
Search Engine Marketing
Social Media Marketing
Email Marketing
Copywriting Services
Virtual Assistant Services
Business Communication
Calendar Management
Data Entry
Research Tasks
Reporting & Analytics
Social Media Management
You don't have to do it all on your own.
Whether you need digital marketing, web design, or virtual assistant services, let's a have a chat.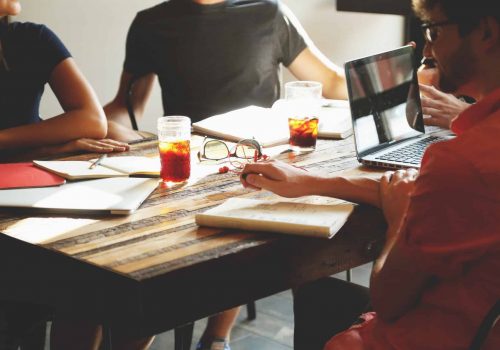 You'll probably find that getting the help you need costs less than you expected. Especially when you get to focus on your business and boost your own productivity.
You can stop worrying. Trust that your project will come in on time and  meet your standards.
You can trust us to deliver.
Eric Heltzel
Digital Marketing
Joann Heltzel
Virtual Assistant Services
After spending a combined 25+ years in corporate America, we decided to try something different. We started Heltzel Virtual in 2016 to help growing businesses like yours achieve success.
We want to help you stay on top of your day-to-day tasks and big projects. Have us create a powerful WordPress website for you. And let us write clear, persuasive communication to your customers.