The owner of a successful business doesn't have enough time to care for all their business needs. Business owners often work extra hours and weekends to keep up. Extra work time often leads to personal burn out, a lack of life balance, and the business suffers.
Does this sound familiar? Are you working around the clock to keep your business running? Or are you putting off your business goals because you don't have enough time to focus on them?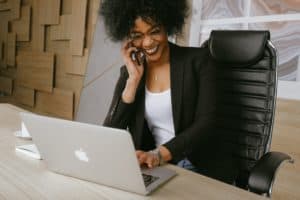 A virtual assistant takes work off of your hands that takes up valuable time. A virtual assistant gives you more time to focus on your clients and grow your business. Tasks like email, calendar management, and social media take time out of a busy day. All of them are essential to running your business but take away from pursuing goals.
Clients often admit that they are behind in work or have had to turn down opportunities because of a lack of time. Not having more support is now costing their business money! 
Does that sound like you and your business? Have you missed out on potential work because you didn't have time to pursue leads? Or didn't feel organized enough to take on more clients? 
A virtual assistant works behind the scenes to ensure your business runs smoothly and clients stay happy. A virtual assistant creates more time for you to focus on strategic business goals. 
So, how do we start? How does it work?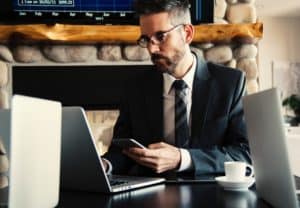 Business owners schedule a free consultation where we discuss their business goals. What are your biggest time suckers and where can you use the most help? Here are some areas where a virtual assistant can help your business reach goals.
Email & Calendar Management 
It's a challenge to keep up with an inbox, schedule client meetings and follow through after meetings. A virtual assistant can manage your inbox ensuring no communication falls through the cracks. 
How does a VA manage your inbox? A client can copy their VA on emails or create an email delegation allowing their VA access to their inbox. Often business owners prefer to communicate with their clients. Email delegation or copying your VA keeps communication between you and your client. 
Social Media/ Blogging/Website Updates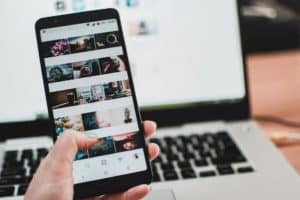 Without a website and social media, a business is missing out on sales. But, posting to social media and blogging takes time. Not to mention researching and drafting content to post.
When the COVID-19 pandemic broke out businesses relied on social media to communicate with customers. An online presence became vital! Posting and engaging with customers often is important to keep people interested in your product or service. 
Do you find it difficult to come up with content and post often to social media? Does your business need a virtual assistant to manage social media? 
Clients love delegating social media and website updates to a VA. Your VA can research topics, write copy, and post your social media. A VA can engage with your clients and run reports on engagement. Handing over social media to your VA is a win-win! Clients are happy to get one on one interaction with you, and it's not costing you extra time.
Book a free consultation today and let's discuss your business goals together!