Understanding your client's meeting schedule will help you figure out how much time you'll need to manage their calendar.
As a virtual assistant, you'll want to have a good understanding of your client's business and their preferences to successfully manage their calendar.
Your goal is to schedule meetings for your client without having to get your client's input each time.
And your client's goal is to have you, the virtual assistant, help them focus on their business instead of scheduling meetings.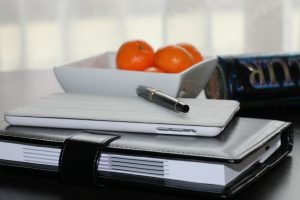 Ask These Questions First
What is the average number of meetings the client has daily/weekly? 

How many people generally attend the meetings? This question will help you determine how many schedules you need to coordinate. A Doodle poll is a great tool to help you find meeting times for your clients.

Are the meetings held at their location, teleconference, or do they travel? Depending on the answer, you may need to ask more questions: Where do they travel often? Do they schedule lunch meetings?

Who are the typical attendees? Potential clients? Existing customers? It's important to understand the nature of your client's business and business relationships. 

Is your client trying to earn someone's business, or is someone trying to earn theirs? This will help you determine the priority and importance of their meetings. 

What appointments or commitments do they have during the week (lunch, gym, school drop-off)? You can block off these times on the calendar.
Learn Your Client's Preferences for Meetings
Do they prefer morning or afternoon meetings? Do they have specific time windows or days of the week they prefer? I usually ask where they live in relation to their office and try to schedule meetings accordingly to save them travel time.

Do they prefer back-to-back meetings or a certain amount of time between meetings? 

Where do they prefer to hold meetings? Coffee shops? Restaurants? A co-working space? Make a list of places in the area and keep it as a reference.

Are they willing to break their preferences for certain clients? 

How and when do they like to confirm their meetings? The day/week before? Via email/phone?

What's the best way to communicate last-minute changes to them? A VA should be able to text or call their client for last-minute cancellations or if someone is running late. Many times people email the VA for schedule changes, so you want to get in touch with your client ASAP. It's unlikely they're checking their email right before the meeting. If a meeting is canceled, the VA should work on rescheduling it. 

Would they like a daily or weekly 'look ahead' sent to remind them of upcoming meetings? 

Keep a list of your client's preferences. You'll soon memorize them and become a trusted and reliable VA for your clients. Your client will rely on you to keep them on a schedule and looking awesome to their clients!
Other Services You Can Offer Your Client
Taking meeting minutes
Creating agendas 
Sending follow-up emails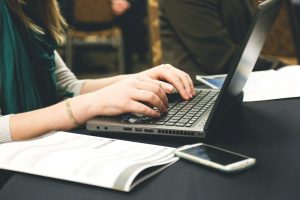 These questions and tips will set up your business relationship for success. The more you understand your client's calendar, the fewer changes and conflicts there will be. And you'll help everyone's schedule run smoothly! 
What tips did I miss for calendar management?
What do you find helpful when managing a calendar?
Share your favorite tips in the comments!